Country Manor Cuisine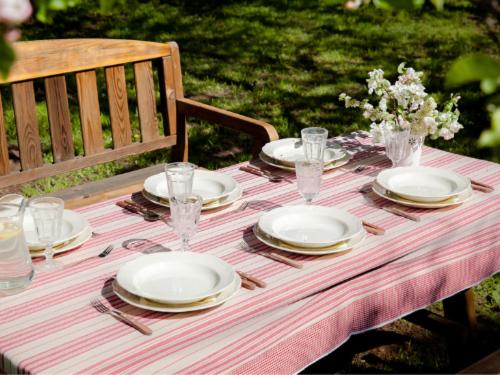 Our chef uses local, organic ingredients to prepare our meals – in fact, vegetables, herbs, and lettuce are grown in the hotel's own garden. The restaurant has a "Table d'hôte" menu with set prices for a 3-course meal. Seasonal courses feature an excellent river trout, chicken or turkey, mushrooms and a salad or soup. The restaurant's best desserts are made from seasonal ingredients such as strawberries, blueberries, rhubarb and apples, among others.

The most popular choices are our oven-baked trout and pumpkin soup. In August and September, you can enjoy delicious Boletus mushrooms sautéed simply with butter, braised in cream with new potatoes. Our most popular desserts are prepared from apples grown in the old manor's apple orchards or berries that are collected in the surrounding forests. We offer an extensive selection of wines and local beer.

The restaurant's hall is bright and spacious, and a fireplace gives the restaurant a special cosy atmosphere. An outdoor terrace overlooking a picturesque old apple orchard provides a unique and enjoyable dining experience during the warmer months. The restaurant provides table service.

Breakfast daily 8:00-11:00, Dinner 19:00-21:00. Breakfast and Dinner reservations recommended.

We are pleased to provide table service for parties and wedding celebrations. Menu for celebrations and parties are coordinated with organisers of the event.